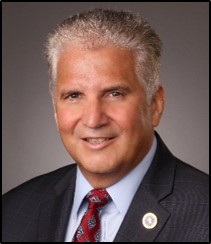 Our 24 parks, five reservations and variety of recreation facilities are dynamic locations to enjoy the outdoors, engage in athletic competitions and get closer to nature. We hope you take the time to click through our Parks Website to learn about the histories of our parks, the natural wonders found in throughout Essex and the opportunities to engage in sport.
Our ancestors had great foresight when they created the Essex County Parks System; the first county park system in the country. Now, 120 years later, our parks have undergone a complete revitalization so that we are able to carry on providing recreation and open space that meets the needs of our residents and contributes to the health of our communities. In addition, we have expanded the Parks System with five new parks – Essex County Cedar Grove Park, Essex County Riverfront Park, Essex County Veterans Memorial Park, Essex County Kip's Castle Park and Essex County Presby Memorial Iris Gardens.
Our playgrounds have modern equipment and rubberized safety surfaces, synthetic grass fields maximize use for teams of all ages, renovated park buildings provide modern accommodations for meetings and gatherings, and restored natural features provide tranquil and serene settings. Our famous Cherry Blossom Festival attracts tens of thousands who descend on Branch Brook Park to view the over 5,000 trees that present a greater display of spring color than the national collection in Washington, DC. Our Free Summer Concerts draw music enthusiasts who enjoy every genre from jazz to rock 'n roll to rhythm and blues to classical. Turtle Back Zoo has been identified as the best zoo in New Jersey and was recognized by TripAdvisor.com with its Certificate of Excellence. Olympic figure skaters train at our ice arena, people climb through the trees at our Treetop Adventure Course and artists create their masterpieces at our Riker Hill Art Park.
You can be part of the excitement and it all can start here! We look forward to seeing you as you spend time enjoying the Essex County Parks System.
Sincerely,
Joseph N. DiVincenzo, Jr.
Essex County Executive