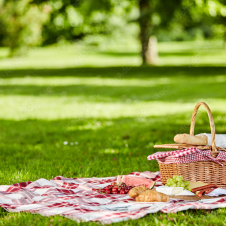 Picnic Permit Application
Permit Information
Picnic areas are located in South Mountain Reservation, Eagle Rock Reservation, Glenfield Park, Grover Cleveland Park and Weequahic Park. Cook-outs and Barbeques are permitted in these designated areas only. No alcohol is permitted in any essex county park and amplified music is not permitted in picnic areas.
Outdoor Picnic events with minimal setup and under 20 people are allowed without a permit. Grilling is only permitted in the park locations on this Picnic Application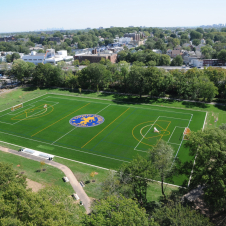 Athletic Field Permit Application
Permit Information
Permit Information: Athletic field permits are required for use of the following athletic facilities: baseball, basketball, softball, football, soccer, cricket, lacrosse and tennis. Permit applications are accepted during the submission period and are assigned after the close of the submission period. Permits assigned following the prioritization schedule outlined on the permit application.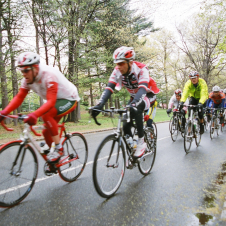 Special Event Permit Application
Permit Information
A special event permit is required for any event or activity not defined by the athletic field or picnic area permits. Examples of activities that require a special event permit are runs, walk-a-thons, field days, fundraisers, concerts and performances. If you are unsure if your event or activity requires a special event permit, please contact the permit office.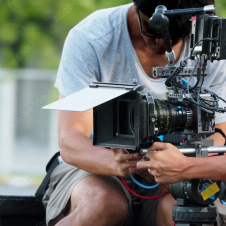 Filming Permit Application
Permit Information
A filming permit is required for the taking of still or motion pictures either on film, videotape, digital or similar recording medium for commercial or education purposes intended for viewing on television the internet, in theaters, or for institutional uses. This includes major motion pictures, student films, commercial still photography, television pictures motion pictures, promotional film, and song video.
Contact Information
Contact Jacquelyn Matthews for further information at: jmatthews@parks.essexcountynj.org or 973-735-6228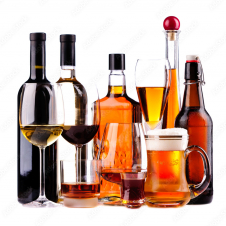 Alcohol Beverage Permit Application
Permit Information
The Alcohol Application is only used for these locations (Robert J.O' Toole Community Center, Feldman Middleton Community Center, Verona Park Boat House (Senior Room), West Side Park (Activity Room), Turtle Back Zoo, Cody Arena, Safari Mini Golf (Pavilion) and Kips Castle)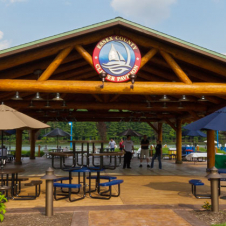 Clipper Pavilion (All bookings must be made through the Turtle Back Zoo)
Permit Information
The Clipper Pavilion is an outdoor covered picnic area at the Essex County South Mountain Recreation Complex. Capacity is limited to 150 people. Alcoholic beverages are prohibited. Parking is located across the street at the Oakdale picnic area.
Contact Information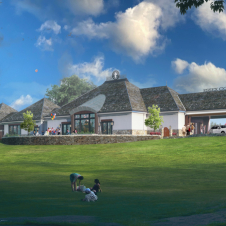 Feldman Middleton, Jr. Community Center, Weequahic Park
Permit Information
THE FELDMAN MIDDLETON BUILDING IS NOW BOOKED EVERY SATURDAY AND SUNDAY FOR THE REMAINDER OF THE 2023 YEAR!!
The Feldman Middleton, Jr. Community Center in Weequahic Park was re-dedicated following a complete rebuild in 2021. The brand new community center features a faux gas fireplace, two televisions and round tables with seating. Floor to ceiling windows look out onto the park. Double doors open onto a patio with outdoor seating and colorful umbrellas. Capacity for this room is limited to 100 people.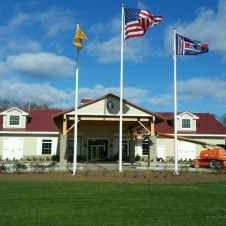 Robert J. O'Toole Community Center, Cedar Grove Park
Permit Information
The Robert J. O'Toole Community Center is located in Cedar Grove Park. The facility features a gas fireplace, kitchen serving area, tables and chairs. The community room looks out onto a covered patio and 4 bocce courts. The building is located adjacent to a large parking area and a children's playground. The room capacity limit is 150 people. Additional images are located in the photo gallery.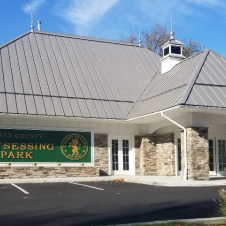 Watsessing Park Community Center
Permit Information
The Watsessing Park Community Center was re-dedicated in 2019 following a complete re-build. The facility features a gas fireplace, television, round tables and chairs. Capacity is limited to 30 people. Parking is located adjacent to the building and an all access children's playground is nearby.